Curious Cat and Grasshopper Item 200
5 overlays, 17" long x 10" high
Playful cat and grasshopper; shown here with grasses #208L, #208S and #209. Cat could also be positioned looking down from a wall or gazing into a fish pond...includes dropouts and shadow stencils.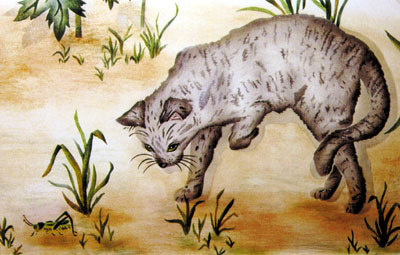 ---
You can only add ONE ITEM to the shopping cart at a time.
Use your browser "BACK" (<-) button to return and make further purchases.
Copyright 2013 by PJ's Decorative Stencils! Site updated 9~9~20