Circular Lace Item 102
1 large overlay, 18" x 18"
Fits beautifully on a 19" round table! Could also be stencilled on a ceiling around a light fixture.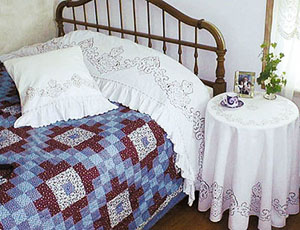 ---
You can only Add ONE ITEM to the shopping cart at a time.
Use browser BACK button to return and make further purchases.
Copyright 2013 by PJ's Decorative Stencils! Site updated 9~9~20