Sturdy Metal Burner Stand $6 Item 005
A heavy metal stand that holds any hot stencil burner--an essential safety feature!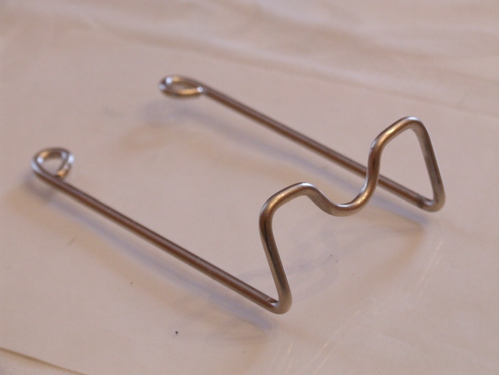 Tape the stand down next to the cutting surface, as shown below, to keep the burner from rolling off the table.
We recommend keeping an extra replacement tip taped to your metal burner stand for a backup, as shown.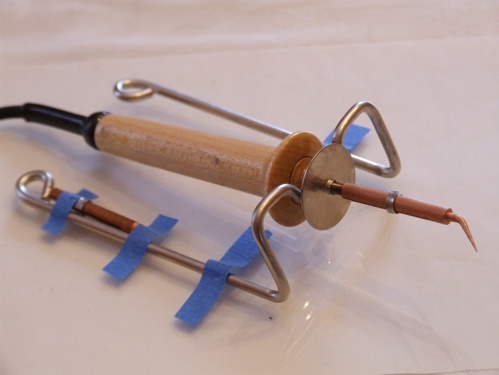 ---
You can only Add ONE ITEM to the shopping cart at a time.
Use browser BACK button to return and make further purchases.
Copyright 2013 by PJ's Decorative Stencils! Site updated 9~9~20